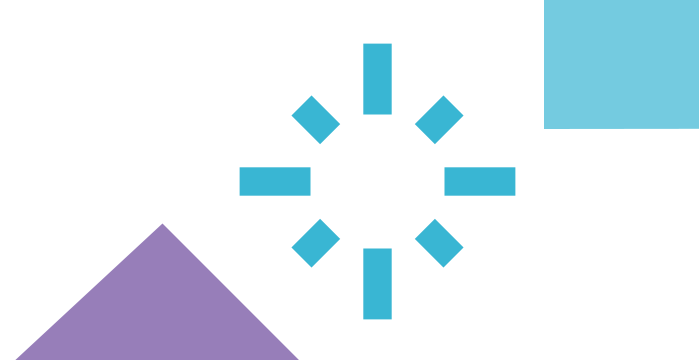 Welcome to Stellar Bank
Access helpful information to guide you through the transition.
Allegiance Bank and CommunityBank of Texas Are Now Stellar Bank
Since the official merger of Allegiance Bank and CommunityBank of Texas last year, we have been diligently working towards full integration of the two entities. On February 21, 2023, both banks re-open as Stellar Bank. Together, we will be in an even better position to serve your unique banking needs with a greater scale and capability. You can also expect the same exceptional service from the bankers you know and trust. Rest assured that you are our top priority and we are committed to make the transition to Stellar Bank as smooth and efficient as possible.
Customer FAQs
Read below for answers to some of our most commonly asked questions.
How do I login into the Stellar Bank online banking system?

Existing customers do not need to re-enroll in online banking. To login:

Allegiance Business eBanking Customers: Your new Login ID will be a combination of your current Allegiance Business eBanking Company ID, a hyphen and your current Login ID. For example, Company ID–Current Login ID such as 1804631-Tsmith. Use your existing password.

Allegiance Personal eBanking Customers: Use your existing Allegiance Login ID and password unless you received a separate communication from the bank.

All Allegiance Customers: Download the new Stellar Bank Mobile Banking App.

CommunityBank of Texas Customers: There is no change to your login credentials. Use your current Login ID and password. Your mobile banking app will require an automatic or manual update to convert your existing app to Stellar.
Is my online banking going to change?

Allegiance Bank customers will experience a new online banking portal and mobile banking app. Customers will not need to re-enroll. Login instructions to access the new system were communicated via the Welcome Guide and in email communications. Allegiance customers will also need to download the new Stellar Bank mobile banking app from the Apple® or Android® store on February 21 or thereafter.

CommunityBank of Texas Customers will continue using their online banking portal but it will have a new Stellar look and feel. You will need to update your existing mobile banking app for it to transition to Stellar. Set your mobile device to receive automatic updates or manually update your CommunityBank of Texas mobile app on February 21.
How do I activate my new Stellar Bank Contactless Visa® Debit Card?

Allegiance Bank customers received a new contactless Stellar Bank Visa® Debit Card that can be activated on Tuesday, February 21 at 8:00 AM at which time their Allegiance Bank Mastercard® Debit Card will be deactivated.

Activate by phone

Call 1.844.378.7564 to activate your card using our automated phone system
Select option 4 for Card Services and follow the instructions
Press 1 to activate your card
Once activated, press * to return to the Card Services menu
Press 3 to establish a secure PIN on the card. Your existing PIN will not automatically transfer to your new debit card.

Activate in person

Visit the nearest Stellar Bank location during business hours
Our bankers are standing by to activate your card and help you set up your custom PIN

Quick tip: If you were previously enrolled in Card Controls, log into online banking, select Card Controls under the Services menu, then click on the card to see the last four digits of the associated account. We strongly encourage everyone to enroll in Card Controls for an added layer of protection

CommunityBank of Texas customers should continue to use their existing CommunityBank Visa® Debit Card. Customers will begin to receive a new Stellar Bank Visa® Debit Card in the months following February 21.
Do I need to download a new mobile banking app?

Legacy Community Bank of Texas Customers

The CommunityBank of Texas Mobile Banking app will convert to Stellar Bank. No action is required if your mobile phone setting has automatic updates turned on. However, users that do not have automatic updates enabled will need to manually update the app when prompted.

Legacy Allegiance Bank Customers

iPhone® Users

Click here to download the new Stellar Bank app from the Apple® App store.

Android® Users

The Google Play® Stellar Bank app has been delayed. Please use the following instructions to access mobile banking today:

Click here to download the CommunityBank XPress Mobile Banking app from the Google Play® app store. While the app icon shows a CommunityBank icon, the app will feature the Stellar Bank mobile banking environment.
Use the same online banking login credentials for Mobile Banking as stated above.
You will have access to your legacy Allegiance Bank business or personal account(s) that are associated with the respective login credentials.
Once Google® has released the new Stellar Bank App update, the CommunityBank of Texas Mobile Banking app will convert to Stellar Bank. No action is required if your mobile phone setting has automatic updates turned on. However, users that do not have automatic updates enabled will need to manually update the app when prompted.

Multiple Accounts

If you are a customer of both Allegiance Bank and CommunityBank of Texas, the access to each respective account will be associated to each respective login ID and password. You will need to log out and log back in to toggle between your legacy Allegiance and CommunityBank accounts.

Please reach out to your banker to discuss if you are eligible to connect your accounts through a single login.
Do I need to order new checks?

No. You should continue to use your current checks until they run out. Existing checks will be accepted for some time after the name change to Stellar Bank.
When depositing a check, how should it be endorsed?

Endorse checks by adding "For Mobile Deposit Only at Stellar Bank".
Why did we decide to merge?

We believe that bringing Allegiance Bank and CommunityBank of Texas together creates a strong community bank in a region that is underserved by locally-based and oriented providers. The combined company will have the scope and scale to provide more convenient locations, more robust offerings, greater lending strength, enhanced technical solutions and more to support your financial needs.

Our complementary culture and values make for an ideal partnership with a shared focus on exceptional customer and employee experience. We both have deep industry experience, are driven by innovation and are committed to long-term relationships with customers to fully meet their banking needs.

We are community-minded organizations that believe in the power of local. We work and live in the communities we serve, and giving back is part of our DNA.

Together, we are in an even better positioned to be the bank that the region deserves to call its own!
Who leads the combined company?

Mr. Steve Retzloff serves as the Executive Chairman of the Board and Senior Executive Chairman of the combined bank, and Mr. Robert (Bob) Franklin serves as Chief Executive Officer of the new holding company and Executive Chairman of the combined bank. Mr. Ray Vitulli continues to serve as Chief Executive Officer of the combined bank.
Conversion Instructions For QuickBooks® And Quicken® Users
With our new online banking platform, we are providing an upgrade that will require you to make changes to your Quicken®, QuickBooks® and Mint® software. Action must be taken on February 17 and February 21 to ensure a smooth transition.
Customer Welcome Guide
The Welcome Guide contains product information, important dates and a list of Frequently Asked Questions to guide you.
The Stellar Bank Brand
While our name is changing, we are still committed to being a responsive, relationship-based bank with strong ties to the local community. The Stellar Bank brand embodies the openness, insights and guidance that we strive to deliver in the relationships we build and the service we provide.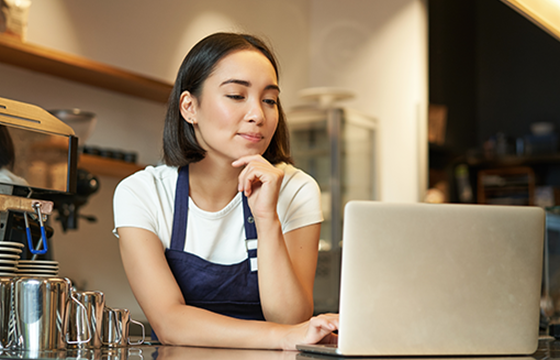 A Secure New Stellar.Bank Website
On February 21, 2023, the Stellar.Bank website launched. While the .BANK URL may be unfamiliar to some customers, it provides an extra layer of cyber protection for our customers. Learn more about a .BANK URL to understand why Stellar Bank chose to make the switch.
.BANK Frequently Asked Questions
Who created and oversees the .BANK URL*?

The .BANK domain was launched in 2015 by banking and security experts of fTLD Registry Services, LLC – a coalition of banks, insurance companies, and financial services trade associations worldwide. fTLD ensures it is governed in the best interests of banks, insurance companies, and their customers. fTLD states that a .BANK at the end of a URL acts as a built-in stamp of approval for a bank's security measures, letting customers know their site is trusted, verified, and more secure. Think of it as having a blue check mark next to a Twitter or Instagram profile that verifies that account.
Who qualifies for a .BANK URL?

fTLD verifies and authenticates banks who register for the .BANK domain. This ensures that only eligible organizations can receive this domain and prevents hackers and scammers from obtaining the .BANK domain. An eligible organization must be one of four government-regulated entities: a retail bank, savings association, national retail bank, or a retail bank or savings association holding or parent company.
What does a .BANK URL mean for Stellar Bank customers?

This domain is a more secure space for online banking and communication. A website or email address ending in this domain quickly confirms for customers and employees that they are transacting with their bank, not a scammer or fake site. This visual cue is an online stamp of trust that will give customers confidence in Stellar Bank's online banking platform. It adds a layer of protection from data breaches, financial fraud, and identity theft by enabling customers to immediately recognize authentic Stellar Bank communications versus cyberattacks that could come from a .com or other easily exposed domain.
How does a .BANK URL protect Stellar Bank customers?

The pandemic created more demand than ever for banks to offer online banking services. This rapid move created opportunities for scammers to profit. Since the pandemic's start, scammers have increased the frequency of their phishing attacks 400% to 600%**. This trend to online banking makes it critical that clients can easily differentiate authentic online engagements with their bank vs. phishing emails and spoofed sites created by hackers. Click here to learn more about common phishing techniques and how you can protect yourself. The rigorous application and approval structure to obtain the .BANK URL helps to thwart the likelihood of these attacks for Stellar Bank customers.

**Source: https://www.register.bank/why-bank/
What should I expect to see as a customer once .BANK is launched?

Stellar Bank's employee email addresses, information email addresses, and website URL will now end in .BANK. Please ensure that all communications you have with Stellar Bank once the URL is launched ends in .BANK. If you are concerned about emails or any online activity you receive from Stellar Bank, please contact your banker immediately. The new website at Stellar.Bank will officially launch on February 21, 2023.
How many banks are making this transition?

As of Q4 2022 there were 725 registered eligible organizations with the .Bank domain. The banking industry is starting to transition away from the .com domain for added layers of cyber protection. Stellar Bank is proud to keep up with the latest cybersecurity technology to keep true to our commitment of unmatched experience and extraordinary service.